iCreate Campus Visit by Delegates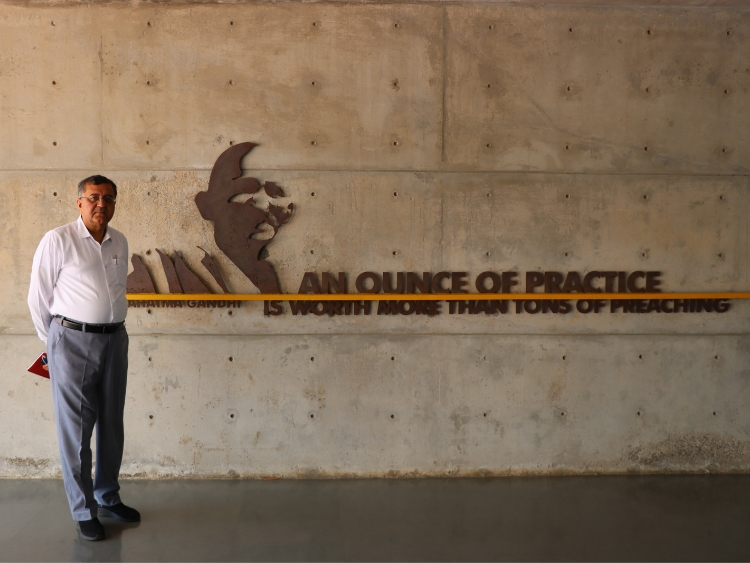 Shri S. J. Haider, IAS, ACS – IMD, GoG
We were delighted to host Shri S. J. Haider, IAS, Additional Chief Secretary, Govt. of Gujarat, at iCreate. During his visit, he had a detailed discussion about iCreate's operations, initiatives, and assistance to startups at national and international levels. iCreate's supported startups also had the opportunity to interact with him.
Dr. Sujata Singhi, a bestselling author, TEDx speaker, Master NLP Trainer, and Leadership Coach
We are delighted to host Dr. Sujata Singhi at iCreate Campus. With over 25 years of combined working and business experience, she is an expert in using sound as medicine, Vedic management, and leadership development. Her book, "Power of Sound," was even honoured with the title "Boon to Mankind" by the then Hon. President of India, Shri. Pranab Mukherjee. Aspiring entrepreneurs at iCreate were able to engage with her in a personal and thought-provoking discussion, and later she had a tour of iCreate's facilities.
Engineering Students from Nirma University
We had the pleasure of hosting the engineering students and faculties from Nirma University, Ahmedabad, at iCreate Campus. During their visit, they had insightful sessions with the iCreate team. Later, the students interacted with startups in our portfolio, discussing their journey and taking a tour of our top-of-the-line facilities. It was an excellent opportunity for them to gain hands-on experience and insight into entrepreneurship. We're proud to have played a part in their journey and hope to have inspired and motivated them to pursue their dreams.
Hosted startups from WSP-4
As a part of our collaboration with the NSRCEL's Women Startup Program – 4 at the Indian Institute of Management Bangalore, a CSR initiative by Kotak Mahindra Bank, we hosted a few women startups at our campus. The entrepreneurs engaged in a productive exchange with the iCreate team and discussed the potential opportunities way-forward as a part of the Co-incubation to strengthen their entrepreneurial journey.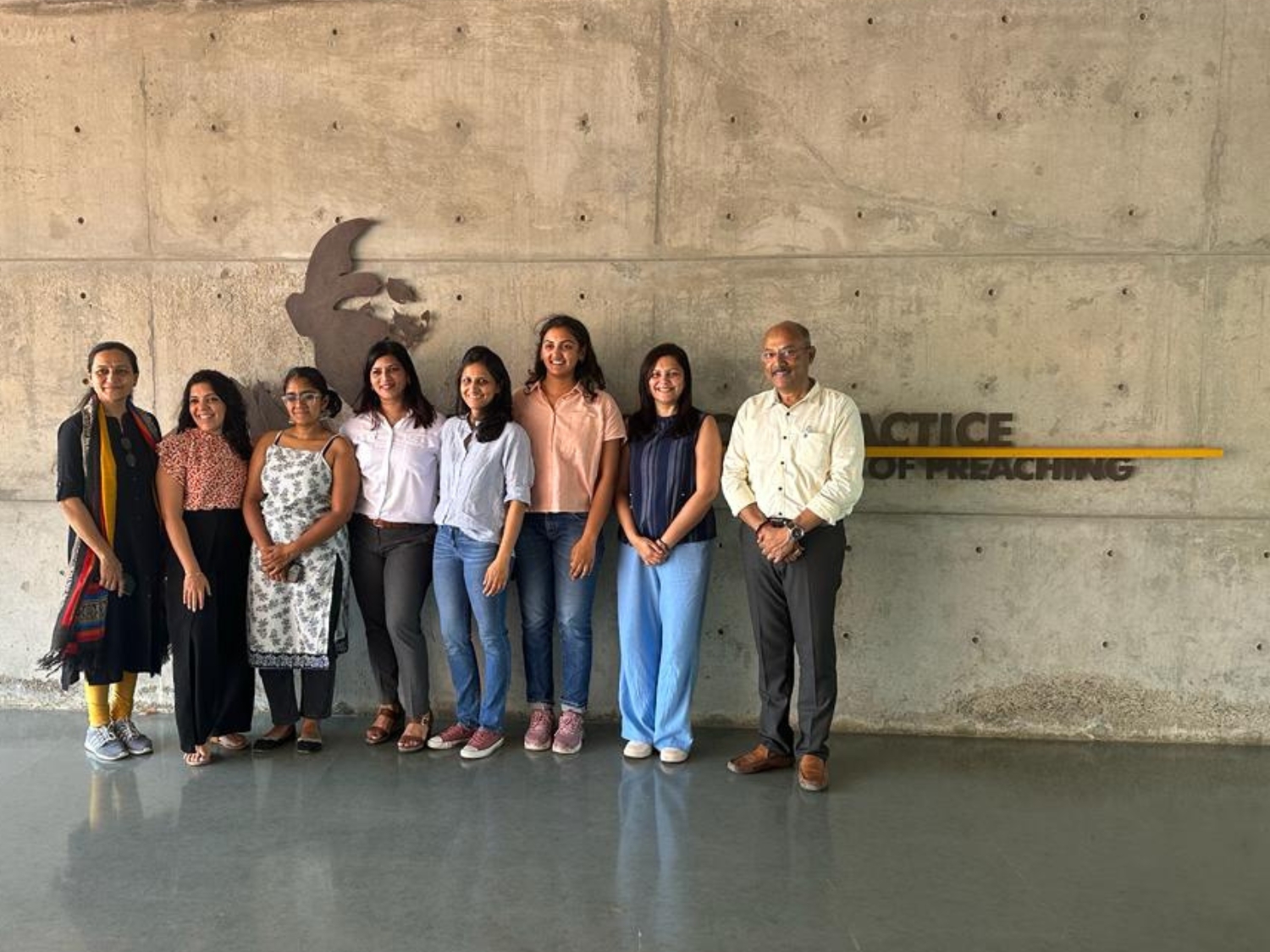 63 students visited iCreate Campus from EDII Ahmedabad
A group of 63 students, part of the 43rd summer camp on Entrepreneurial Adventure For Youth by EDII Ahmedabad, visited the iCreate Campus to explore the startup ecosystem and gain firsthand knowledge of the challenges faced by entrepreneurs. During their time at iCreate, they engaged in an enlightening session with Mr Avinash Punekar, CEO; Ms Gladis Nair, L&D Manager; and Mr Ashish Kanaujia, Consultant-Technology Innovation, about our initiatives, support for startups, and collaborations with the industry. Following the session, the students had the opportunity to tour the iCreate facilities, including the Cisco IoT Lab, Makerlab, Project Rooms, and more. They also had the privilege of gaining practical experience from some of the startups supported by iCreate, which proved to be highly beneficial for their learning and growth.
iCreate Campus Visit by faculties of Govt Polytechnic Ahmedabad
It was a pleasure to have the distinguished faculty members from SSIP Government Polytechnic Ahmedabad visit our campus. Throughout the day, the faculties had a chance to explore our state-of-the-art labs and facilities, gaining valuable insights into the startup ecosystem and familiarising themselves with our incubation process.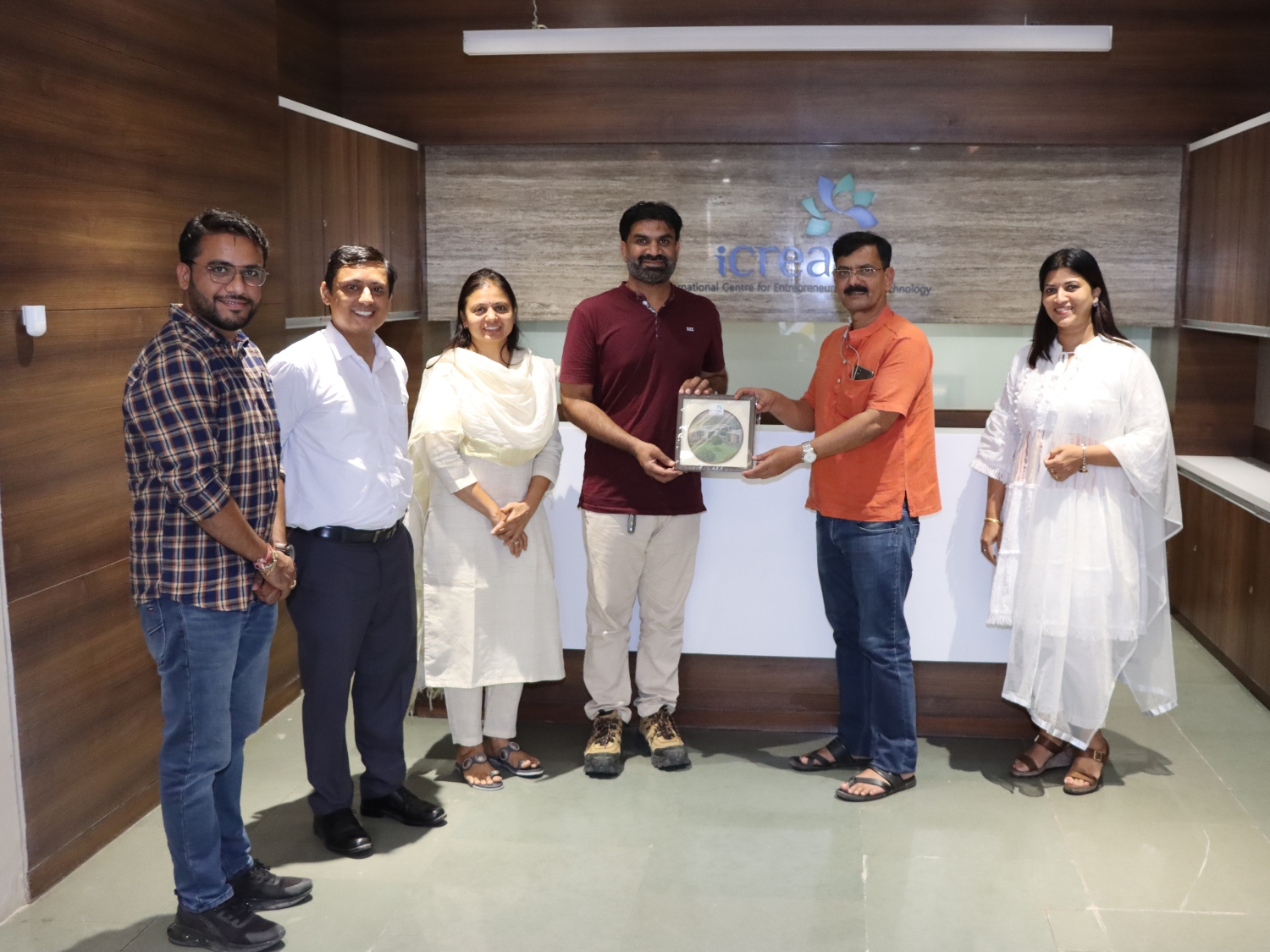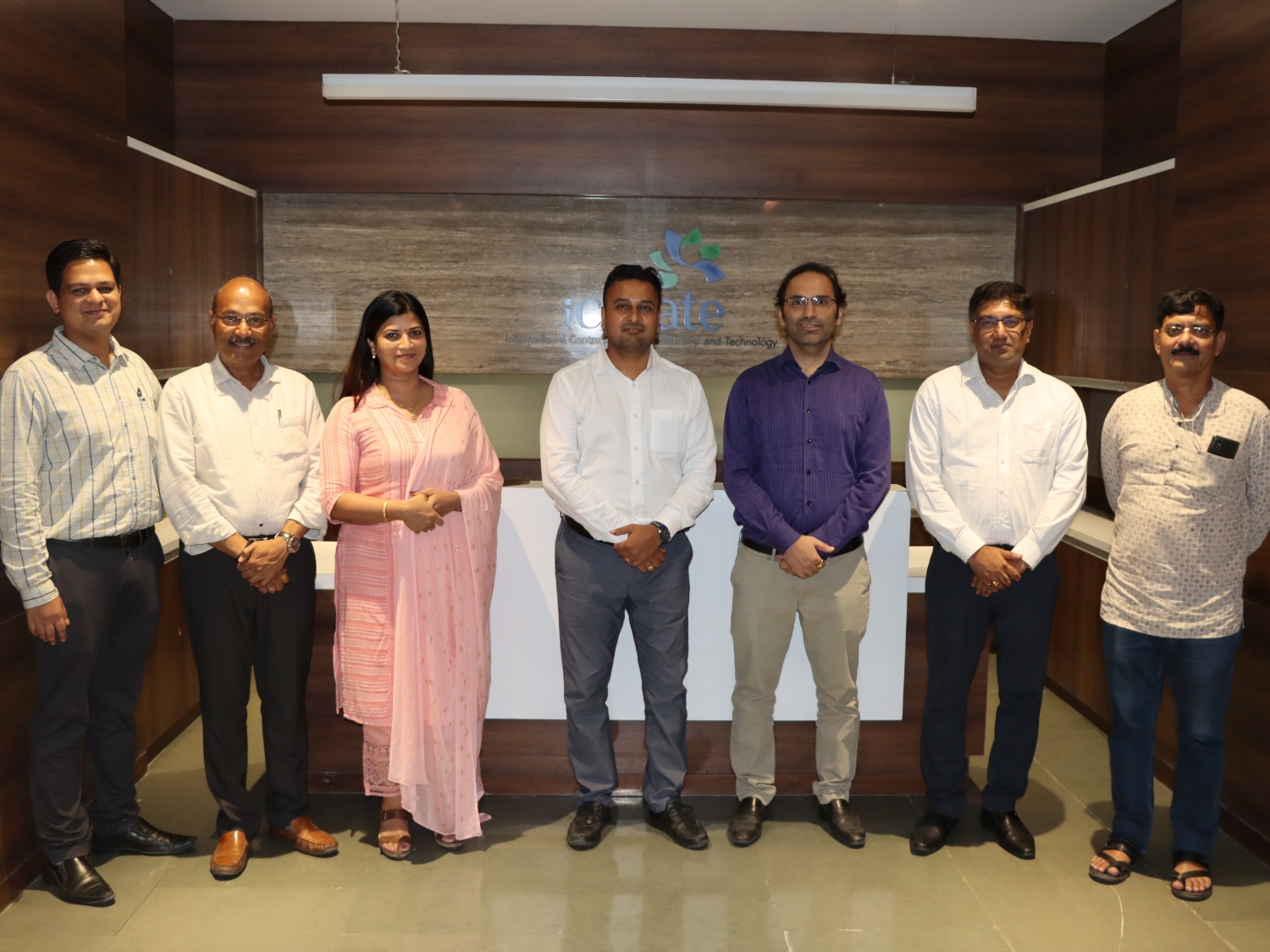 iCreate Campus visit by delegates from TCS MasterCraft
We were delighted to host Mr Archan Ghosh, Sales Head – UK and Europe & Mr Akash Makhija, Market Development Head from TCS MasterCraft and Jile Products at Tata Consultancy Services. They had a detailed discussion with the iCreate team on exploring possible collaboration on leveraging the respective strengths to deliver competency in analytics, digital transformation, and industry-specific expertise to enable startups to thrive in the digital age.
Nurturing Partnership & Collaboration
Mr Avinash Puekar, CEO, iCreate at National Conference on India's G20 Goals
During the National Conference on India's G20 Goals, Mr Avinash Punekar, CEO of iCreate, was an esteemed member of the panel discussion on "Enhancing G20 Collaboration: Roles of Engagement Groups", chaired by Dr Milind P. Kamble, Chairman, BoG, Indian Institute of Management Jammu.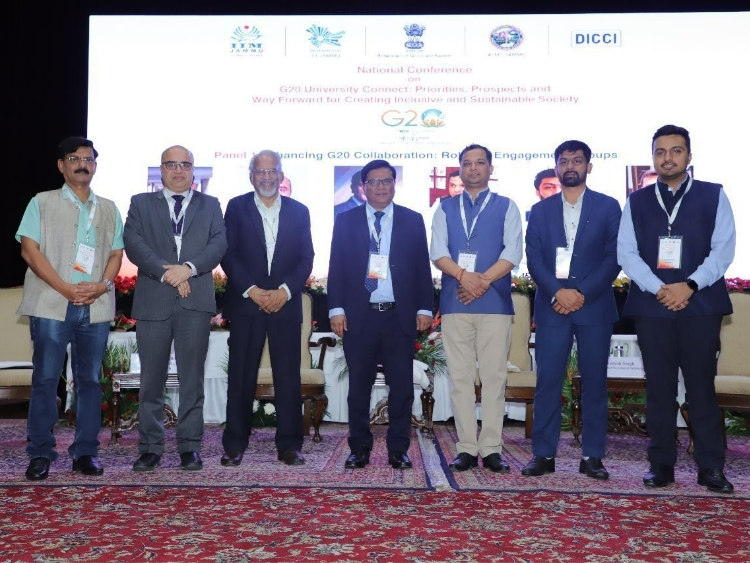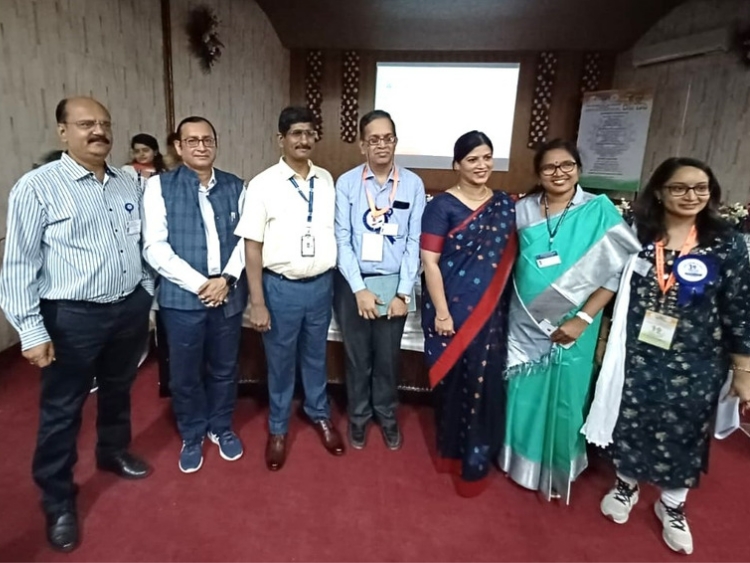 Ms Gladis Nair, L&D Manager, iCreate at CSIR CSMCRI
Ms Gladis Nair, L&D Manager, iCreate, was invited as a speaker. She delivered an insightful session on Emotional Intelligence and Embracing Failure during the skill development programme organised by the CSIR CSMCRI as a part of the "One Week One Lab" campaign of CSIR India.
"Never take a decision based on temporary emotions." She spoke on how we can tackle our obstacles head-on, knowing that they will help us to grow and become more excellent versions of ourselves.
Mr Avinash Punekar, CEO, iCreate was invited as a co-chair for IESW event by IESA
As a part of the India Energy Storage Week (IESW) 2023, organised by India Energy Storage Alliance (IESA) in New Delhi, Mr Avinash Punekar, CEO, iCreate was invited as a co-chair for the Start-Up Founders Roundtable on Energy Storage, Electric Mobility and Green Hydrogen. The session witnessed participation from government officials, Investors and Founders of start-ups and emerging companies.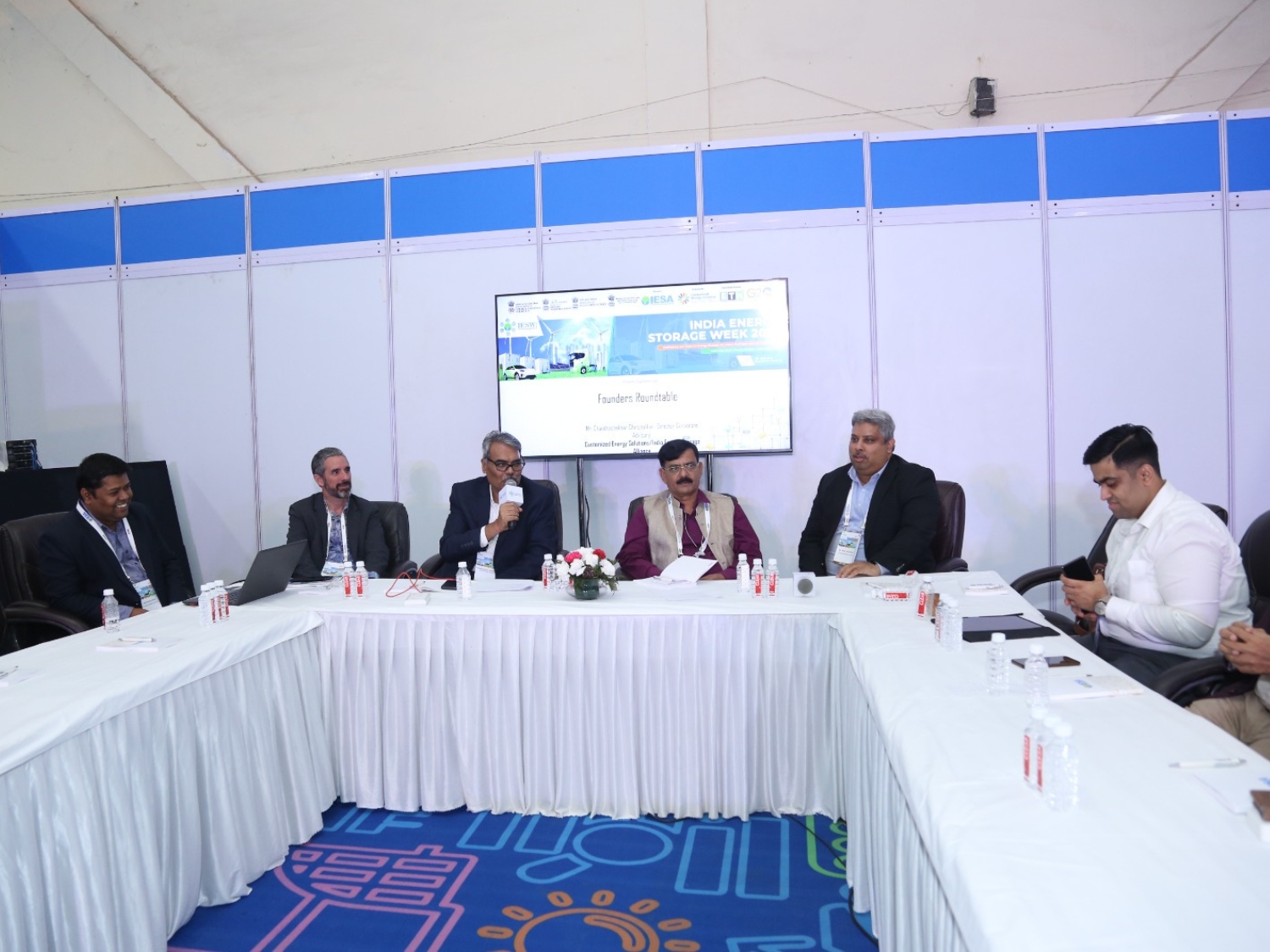 Program & Opportunity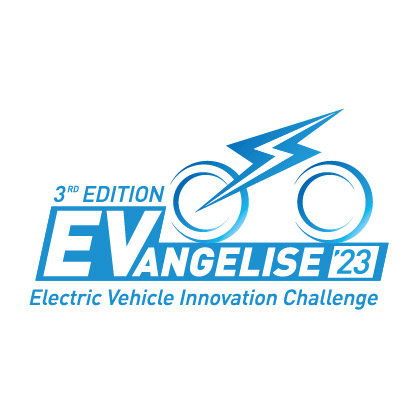 EVangelise '23
The 2023 edition of EVangelise focuses on taking the game to a new level by widening the scope to many different classes of vehicles and adopting a twofold approach:
a) Scouting for the best early-stage startups by tapping into colleges and incubators and offering them incubation support
b) Facilitating manufacturing partnerships for industry-ready startups and providing VC connects to startups already in contact with the industry to give them a boost in their entrepreneurial journey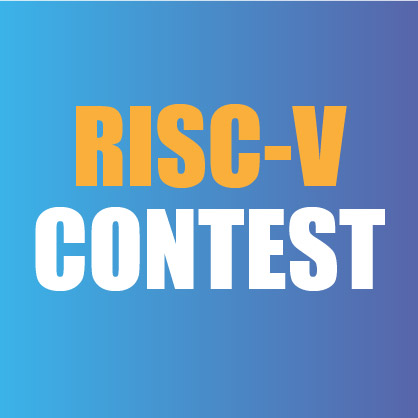 RISC-V Contest
RISC-V Contest is organised by iCreate under the banner of EVangelise '23. This event will enable startups, businesses, students and technology enthusiasts to build solutions for the electric vehicle industry, like motor controllers, BMS, telematics with NavIC, etc., by using RISC-V architecture-based Shakti, VEGA, SoC42 and other similar platforms.
Events
In collaboration of DST, GoI and the Office of the PSA to GoI
Hydrogen Valley Stakeholders Consultation Meeting (HVSM)
iCreate organised the Hydrogen Valley Stakeholders Consultation Meeting in collaboration with DST, GoI and the Office of the PSA to GoI. The event's purpose was to support DST's efforts in exploring the potential for creating a hydrogen valley in Gujarat, which would involve large-scale production, transportation, storage, and use of hydrogen across various sectors. The event brought together major players in the hydrogen value chain, including producers, consumers, original equipment manufacturers, system integrators, research institutes, and state enablers. The dignitaries who attended and spoke at the meeting include Dr. Ranjith Krishna Pai, Scientist-E/Director- Technology, DST, GOI, Mr. Rahuk Kulshreshtha, Strategic Alliance,o/o PSA, Mr. Sandip J. Sagale, Industries Commissioner, Govt. of Gujarat and Mr. Kapil Bansal, Partner (Energy Transition and Decarbonization), EY India.
By hosting this stakeholder consultation meeting, iCreate aims to contribute significantly to establishing a hydrogen valley in Gujarat and help the state become one of the leading hydrogen clusters in India.

iCreate and its supported startups at
National Technology Week 2023
iCreate was invited to participate in the National Technology Week 2023 expo. At the inaugural day of the National Technology Week 2023 at Pragati Maidan in New Delhi, the Hon'ble Prime Minister of India, Shri Narendra Modi, visited the event and interacted with two startups supported by iCreate – Fasmho Energy Systems, which deals with battery management systems, and Naxatra Labs, which specialises in integrated drive systems based on axial flux technology. The Prime Minister was accompanied by the Defence Minister, Shri Rajnath Singh; Minister of State (I/C) for Science & Technology, Dr Jitendra Singh; Principal Scientific Adviser to Govt. of India, Prof Ajay K Sood and Mission Director, Atal Innovation Mission and Chair Startup 20 Engagement Group, Dr Chintan Vaishnav.

EV Innovation Challenge
Launch of EVangelise '23
iCreate launched the third edition of the Electric Vehicle Innovation Challenge, EVangelise '23. This prestigious event was inaugurated by Shri Jagdish Vishwakarma, Hon'ble Minister of State, Government of Gujarat, marking the beginning of an exciting journey towards sustainable transportation.
Joining us at the grand launch were distinguished guests, including Shri S J Haider, IAS, Additional Chief Secretary, Industries & Mines Department, Government of Gujarat, Dr. Rajeev Chaba, CEO Emeritus of Morris Garages India, Dr. Amitabh Saran, Founder & CEO of Altigreen Propulsion Labs, and Dr. Yogesh Bhatia, MD & CEO of LML Emotion. Their presence served as a testament to the importance of this event and its impact on the future of electric mobility.

Panel Discussion at the Launch of EVangelise '23
Exciting panel discussion at EVangelise '23 Launch Event!
We gathered industry leaders and academicians to discuss "Steps to Make India a global leader in the EV sector". Moderated by Mr. Bhushan Mhapralkar, Editor of Motoring Trends, the panel included the following:
Dr. K C Vora | Emeritus Professor, COEP Technological University Pune& Former Sy Dy Director Automotive Research Association of India (ARAI)
Dr. Ashok Saraf (IIT) | Chairman, Pune Electronics Co-operative Society Ltd.
Dr. Amitabh Saran | Founder & CEO, Altigreen Propulsion Labs
Dr. Yogesh Bhatia | MD and CEO, LML Emotion
Mr. Sudeept Maiti | Program Head-Transport, WRI India
Mr. Mohal Lalbhai | Co-Founder and Group CEO, Matter
Mr. Ankit T. | Lead – iCAT Incubation and Acceleration Centre
Their insights and expertise were enlightening, paving the way for India's electric vehicle revolution!
Pitch to Rise 3.0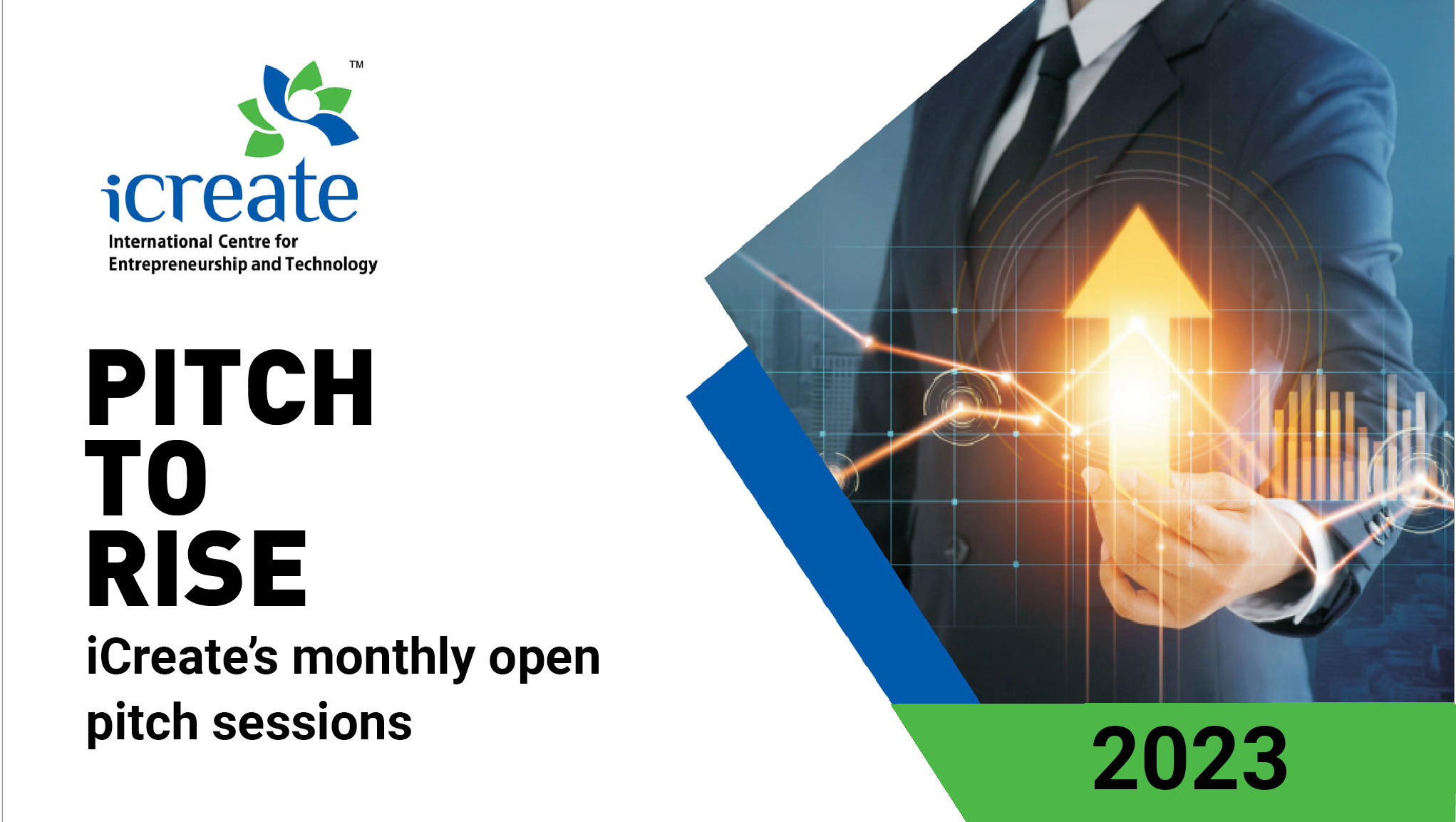 iCreate Admin
CEO, Auxulery Private Limired