A society that is intolerant towards failure, cannot promote creativity and entrepreneurship.
The past week may have been very depressing for Indian entrepreneurs following the sad saga of V G Siddhartha of CCD. Possibly because of the high-profile nature of this case, it found its way to the media. The V G S episode is not the first of a kind – in the past too, there have been instances of entrepreneurs succumbing to circumstances beyond their control and unfortunately taking the extreme step of terminating their valuable lives prematurely, and causing irreparable damage to their near and dear ones. And unfortunately, there is no guarantee that such an episode will not reoccur!
Much as we may like to blame a host of entities and individuals that may push an entrepreneur to a state of hopelessness and despair, one needs to pause and reflect on the root cause. The real root cause is that we have cultivated a society that is ruthlessly intolerant towards failure – and driven by greed! It is aggravated by a flawed education system that judges competency based on 'marks' – regardless of whether the student has acquired requisite knowledge that is 'relevant' and 'applied' in nature to the real world. Even if a class 2 student fails in arts and crafts, the parents would panic – little do they and the teachers realize that not all children may like to pursue arts or crafts and have inclination, liking, and capability for it – ditto for mathematics, science or any other subject. The child has failed – and the heavens have fallen down!
Such a society can never, ever enable an ecosystem that promotes creativity and experimentation which are essential ingredients for bringing great breakthrough products and services to the world. We want to see success in the very first attempt and our measure of success is far from success in the true sense. In a judgmental society where one is constantly under the scanner one cannot venture and take risks. If we want India to match up to the world in terms of innovation and breakthrough thinking, we need to whole heartedly promote a culture that is tolerant to failure, encourages experimentation, and facilitates risk taking.
Entrepreneurship is NOT for everybody – just as much as arts, mathematics or science is not for everybody. While it may appear OK for policy makers and academia to over enthusiastically promote entrepreneurship, they probably do not paint the true and whole picture. It is a path laden with struggle and challenges and while at the end of the day some may succeed in their venture, many may not. That is because enterprises are subjected to a host of external circumstances – many of which may not be within the grasp of the entrepreneur. It is during those testing times that society, all stakeholders, and the entrepreneur herself must have self- belief that she will try all over again, bounce back, and this time possibly get it right. The constant reassurance that "enterprises may fail, but entrepreneurs don't" is what will promote a culture of experimentation and risk taking. If one has the competency, perseverance, enabling circumstances (including a bit of luck!), then eventually, the entrepreneur and the enterprise are bound to succeed.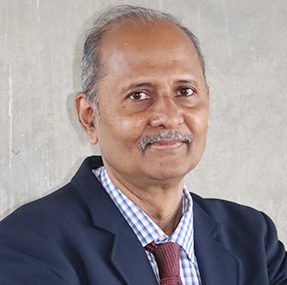 K Thyagrajan
Founding Team Member and Mentopreneur & Visiting Faculty, iCreate